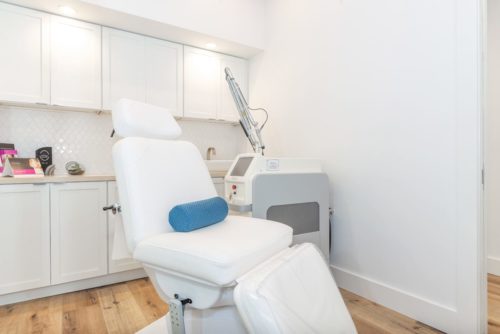 Laser Hair Removal Aventura | Myths About Laser Hair Removal vs. Reality
We all have it – unwanted hair in all the wrong places. While we can find countless at-home hair removal options at the nearest store, these shaving to waxing creams is nothing but temporary solutions that will only give you thicker and darker hair growth. Worse, it can even irritate your skin! Knowing this gives us no reason to wonder why laser hair removal is becoming increasingly popular among those who want to do away with the previously mentioned ineffective methods. To get your facts straight about laser hair removal Aventura, check out these myths that you should stop believing.
All the Hair will Grow Back
Most people can stop shaving and start tossing out their toxic hair removal creams for months, years, or even forever. Generally speaking, laser hair removal offers a semi-permanent treatment. When hair does grow back, it will be less dark and thick than it was before.
It's Painful
Thanks to the latest technological advancements, laser hair removal has turned into a nearly pain-free procedure. Special skin serums and topical numbing agents will be used to make you feel as comfortable as possible during the whole process. The laser treatment will cause unwanted hairs to shed naturally from the follicle. While the treated areas may initially appear to look red, this will disappear shortly after the treatment is completed.
It's Not Safe
Since laser hair removal treatment uses a laser to attract the pigments that are in the hair follicles, the laser won't target anything else. Contrary to what others might say, this treatment won't damage your skin or cause skin irritation because it doesn't harm the tissue surrounding the hair follicles. However, you'll have to be sure that licensed technicians will perform the procedure.
Learn More About Laser Hair Removal Aventura!
If you want to know more about laser hair removal Aventura, contact Vana Laser Club to schedule an appointment today!