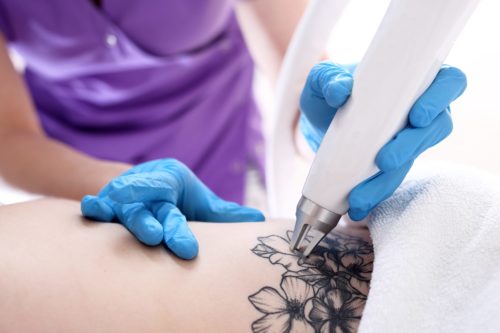 Tattoo Removal Miami Beach | Questions You Want to Ask About Tattoo Removal
If getting your tattoo is one of the things that you regret doing, consider the options for tattoo removal Miami Beach. Take a look at the questions that are commonly asked by clients:
How Many Sessions are Needed to Eliminate My Tattoo?
The number of sessions that you'll need to have your tattoo removed is dependent on factors that include the age of your tattoo, the color of its ink, location and the density of its ink. The older the tattoo the fewer treatments are needed to remove it. Moreover, the easiest colors to remove are black and red while other colors like pink, purple, brown, orange, and yellow are more difficult to remove. However, the most difficult ones to remove are light blue, turquoise, teal, and light green. In most cases, the shading that's used to fill in the outlines of letters and designs will only take a few sessions to remove.
Does the Treatment Hurt?
Although the process does involve a certain level of pain, most people claim that it hurts less than they've initially expected. Some say that it feels like a rubber band that's being snapped against their skin – uncomfortable but definitely bearable.
Do You Want to Learn More About Tattoo Removal Miami Beach?
If you need more information about tattoo removal Miami Beach, contact Vana Laser Club to schedule an appointment. We use the tattoo removal laser of choice by the nation's leading tattoo removal provider network.